The Mystic Yogini

Sol Fluid Express
Coco's latest venture, the Sol Fluid Express™was launched in the spring of 2020. The Sol Fluid Express signature events immerse live band music with a transformational thematic yoga flow, customized to facilitate a specific empirical moment at the client's request.

Sol Fluid Express Upcoming Events

June 19th, 2021. Soul Blossom; Heal Thyself Garden Party hosted by Matua Worldwide Community Inc at UPENN, Philadelphia, PA.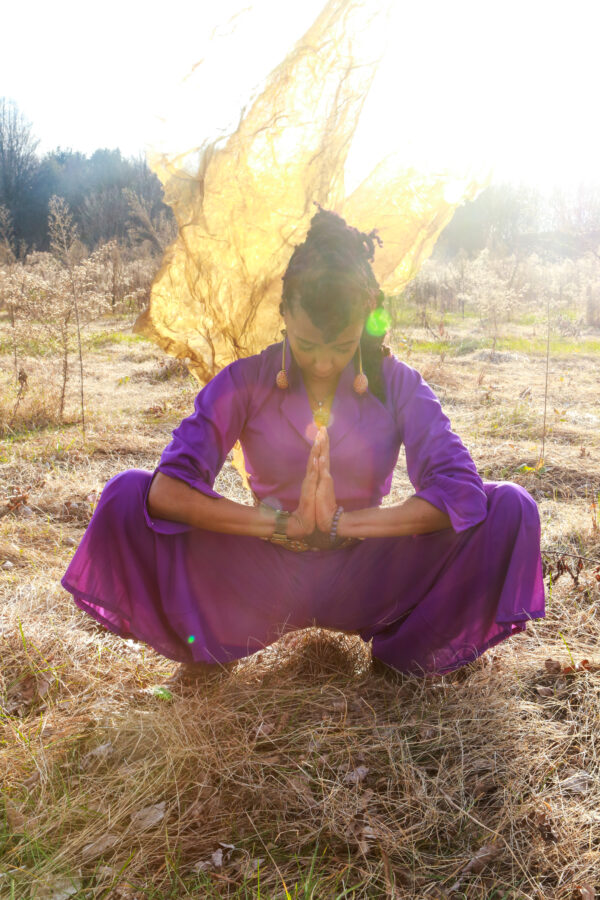 Sol Fluid Express Previous Events: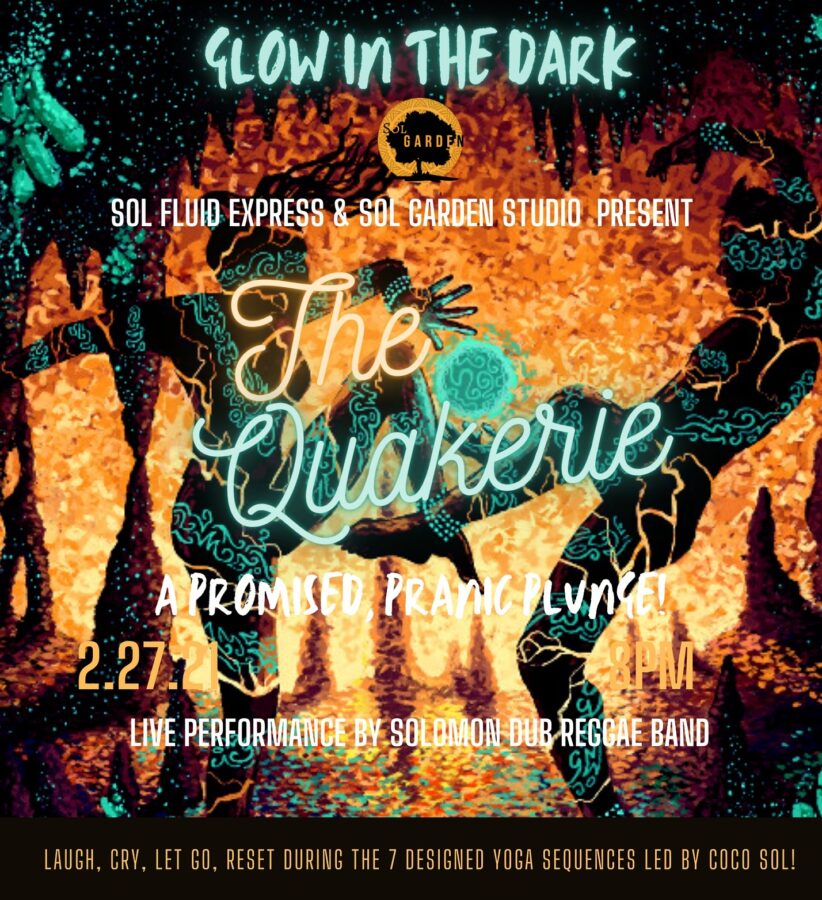 The "Quakerie": a Promised, Pranic Plunge!
With the end of Winter approaching, the "Quakerie" event is an inner explosion of energy released from the tremor of your bone marrow. A quake is a rapid controlled shake from your core being that will be applied throughout the posture flow. Laugh, cry, let go, reset during the 7 designed sequences enveloped & carried by the live dub reggae Philly 4 piece band, Solomon Dub. 75 minutes of pure delight!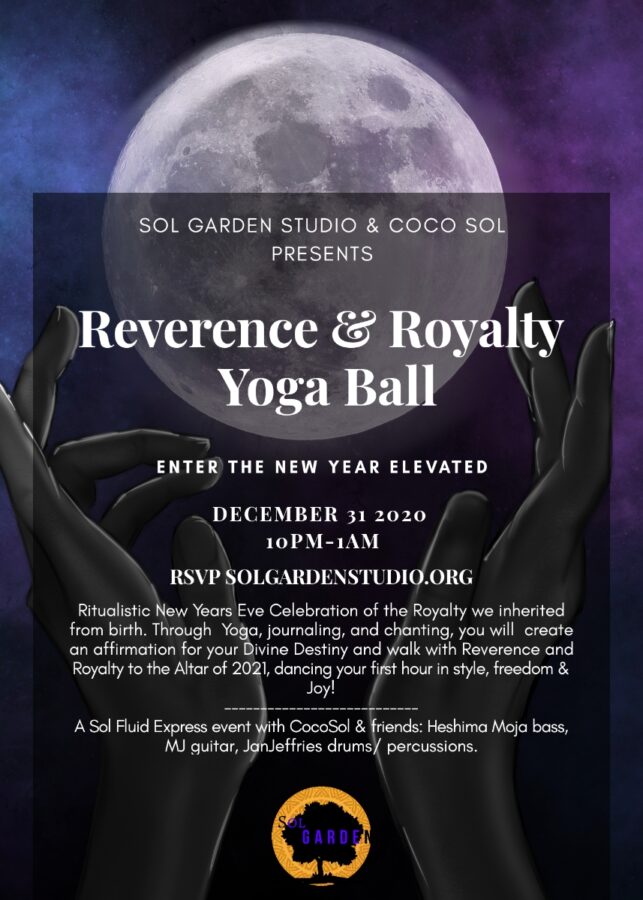 Reverence and Royalty
Yoga Ball
By symbolically returning to the womb, the egg-like shape asanas, will help us merge with our true essence; the divine love source energy we are made out of. This is where our birth right Royalty lives and remains for eternity. The intimacy we develop with this source allows us to pursue our lives with dignity and reverence for who we truly are and for all living beings on earth, nature and animal kingdoms alike.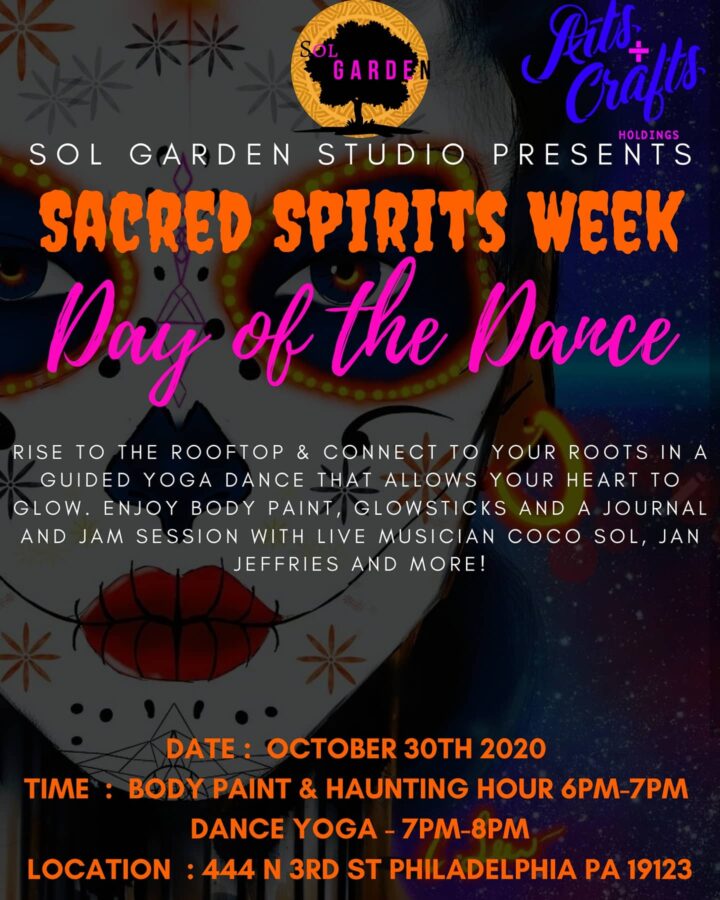 Day of the Dance
Opening Heart Flow
Repetitive small segments of choreographed asanas energized with breath synchronization and retention. The segments are rooted in a succession of connected yan (open heart) and yin (melting heart) postures. Includes moments for your own exploration of prana guided flow, journaling and ive band support.
Kripalu Vinyasa Yoga Practice
Coco has been on a spiritual path for the past 30 years. True the daily practice of yoga on and off the mat, yearly vision quests, countless shamanic journeys, transformational therapy and more, her teaching is FLUID, built on intuitive knowledge and wisdom representing the fruits of her lifelong involvement in self-transformation. CocoSol's heart desires is to share this practice that is quintessential to her health, happiness, and self-empowerment with everyone, especially those left behind.!

Kripalu is of Sanskrit origin and means 'merciful' or "compassionate". As a teenager at risk, Coco came to America to live at the Kripalu Center for Yoga and Health back in the early '90s. The lifestyle consisted of daily practice of asanas (postures), pranayama (breathwork), meditation, Satsang (sitting in the presence of truth) and kirtan (chanting mantra). The rest of the day was spent in selfless service to over 25,000 guests coming yearly for retreats and programs.

In her class you will learn how to grow your inner awareness by centering in your body/mind resonance moment to moment in order to develop and carry this connectivity throughout your daily activities. Using asanas, powerful breathing techniques, and observation, Coco leads you to the infinite journey of self-discovery, knowledge, and wisdom. In people's words, the experience is highly intuitive and spiritual, gentle yet profound, spacious, personal, like a love bath, safe, comprehensive, powerful, compassionate, luminous!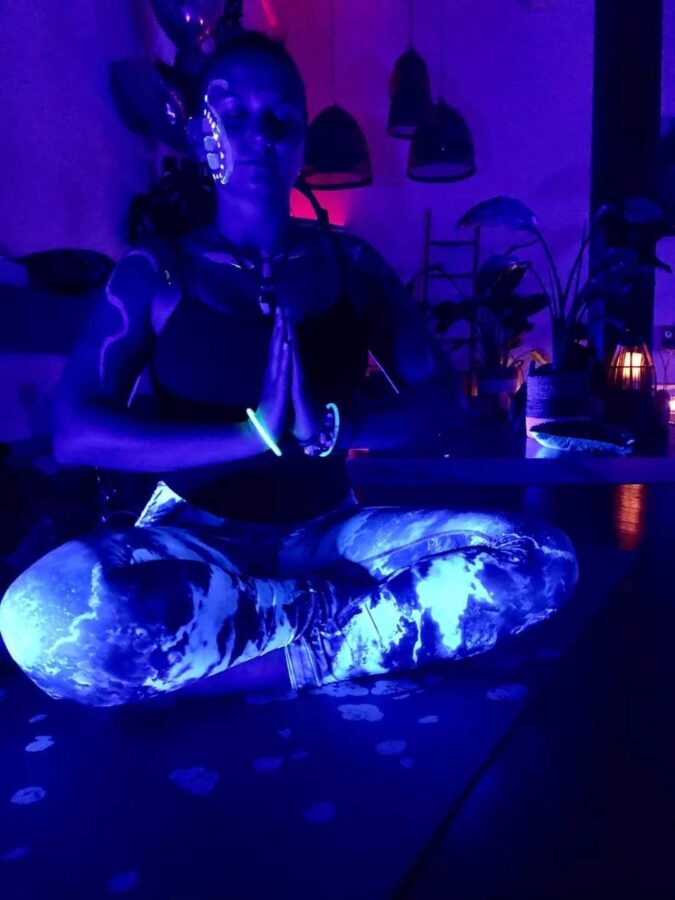 Credentials
Kripalu Vinyasa Yoga teacher certification, 2018 Lenox, MA
Dancer for Tamtam dance, Montreal Canada.
Certified Fitness Instructor for YMCA, Canada
Reflexology massage certification, Pottstown, PA
Swedish massage certification, Pottstown, PA